Archive for the 'Microcontrollers' Category
You may know that Austins own ArcAttack was responsible for the massive Tesla coil set-up for David Blaine's latest endurance event at Pier 54 in New York. Here is Arcattack's Facebook page.
Look here for some behind the scenes videos.
It was a privilege to work on this project, and although a lot had to be done in a short time, it was very rewarding to see it through a successful conclusion.  The coil electronics proved to be solid.  Kudos to Joe DiPrima and Steve Ward for an excellent design and Christian Miller for the show controller.  Great work by Sam Mcfadden in the design and the build.
Heres a shot of the crew after David left in an ambulance. (Pat Sullivan didn't make it in the picture though he was there.)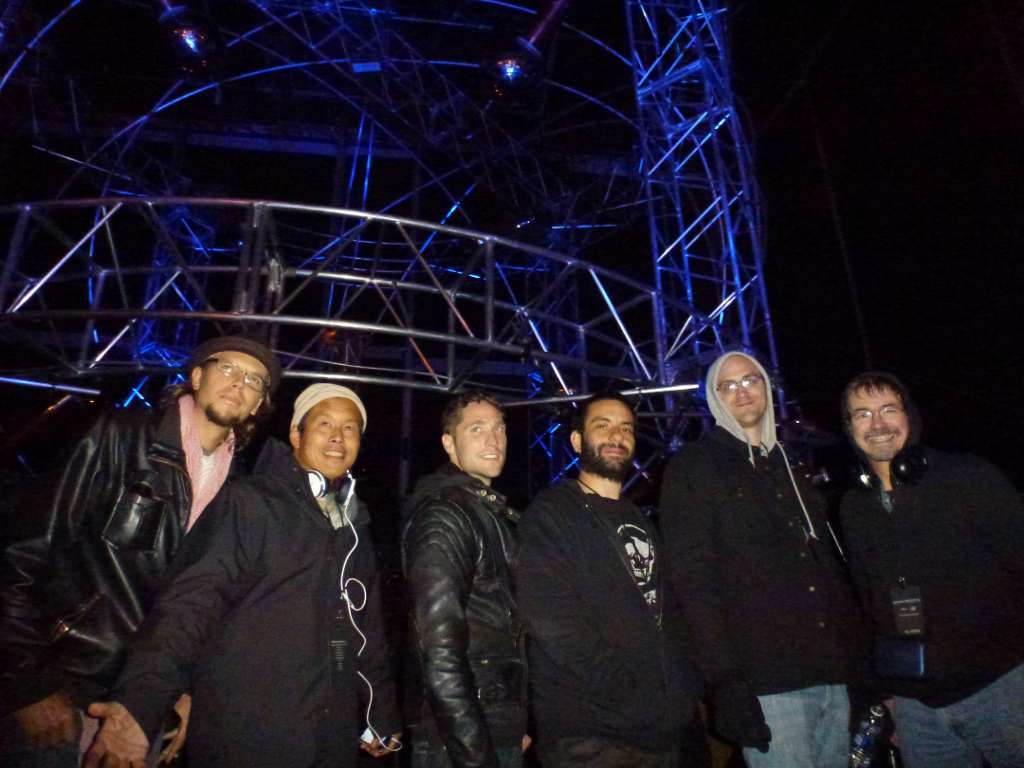 From Left to right, Tyler Hanson, Stephen Chao (David's Producer), Adron Lucas, Joe DiPrima, Steve Ward,  Craig Newswanger (me).  Other team members: John DiPrima, Pat Sullivan, Sam Mcfadden and Christian Miller