Archive for May, 2012
Wow, two in a row!  Now I'm tired.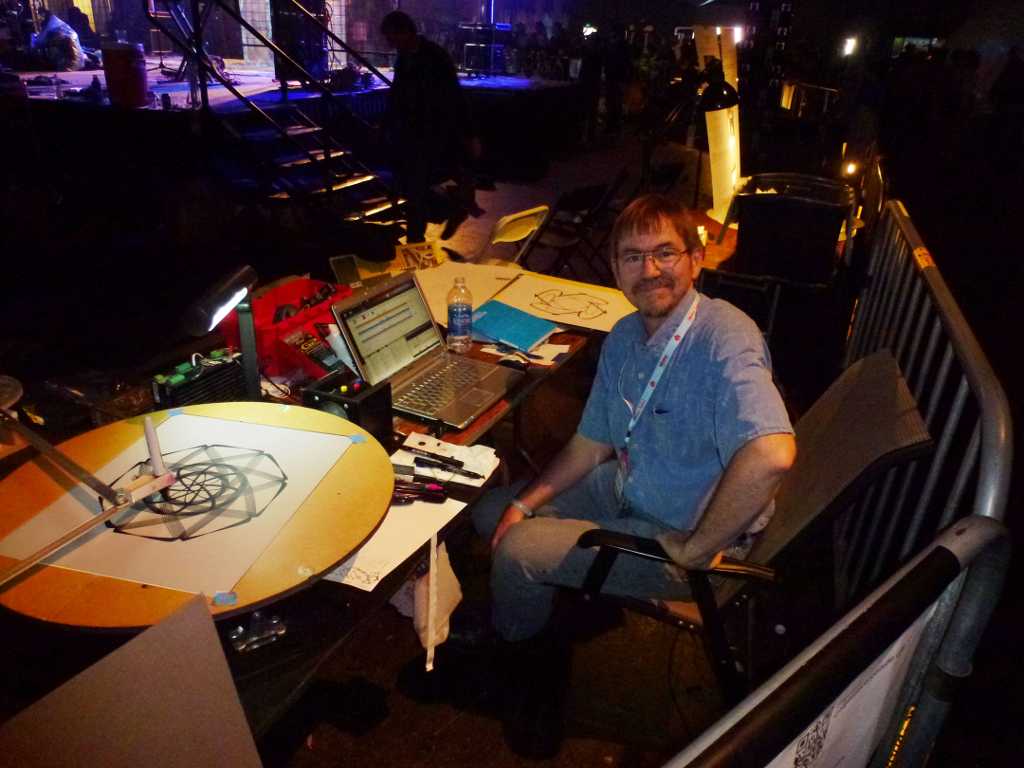 Thanks to Joe DiPrima of ArcAttack who invited me to join them in San Mateo for the mother ship of Maker events.  I set up the Drawing machine, now named the Lissagraph, after Jules Antoine Lissajous.  Many people asked what it was called, now it has a name.
Had a great time, though I saw little of the rest of the fair.  Adam Savage gave a great talk and we experienced a solar eclipse to boot!
I was located in the ArcAttack backstage area. Thanks to everyone who came by my table to talk and watch the machine.  After my the guys get back to Austin with my stuff,  I'll be putting up a gallery of lots of the drawings so I can make it possible for those interested to purchase the images through PayPal.  Each one is unique so as they are sold, (if they are sold)  I will remove them from the gallery.
An odd pattern appears
As I was setting up the machine for a visitor, late on Sunday, an odd pattern appeared.  I was really surprised by it.  Hard to believe that this is created with sine waves.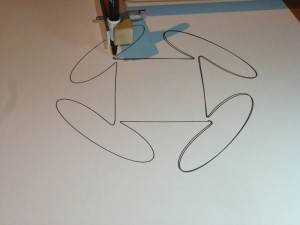 Now I have to figure out how to recreate it.  I wrote down the rough recipe but it will take some work to figure out the starting phase.
I always come back from the Maker Faire with inspiration,  I hope it comes to something.  We'll see!
Cheers,
Craig
The Austin Mini Maker Faire was a great success!
Great crowds.  We brought the stepper controlled drawing machine and produce lots of drawings.
People seem to be mesmerized by the drawing machine.  Round and round and round and round… your eyelids are getting heavy…
Here are a couple of photos from the event.  I put up a link to a video soon.
Thanks to Kami Wilt for organizing a great first Austin Mini Maker Faire!