Archive for February, 2013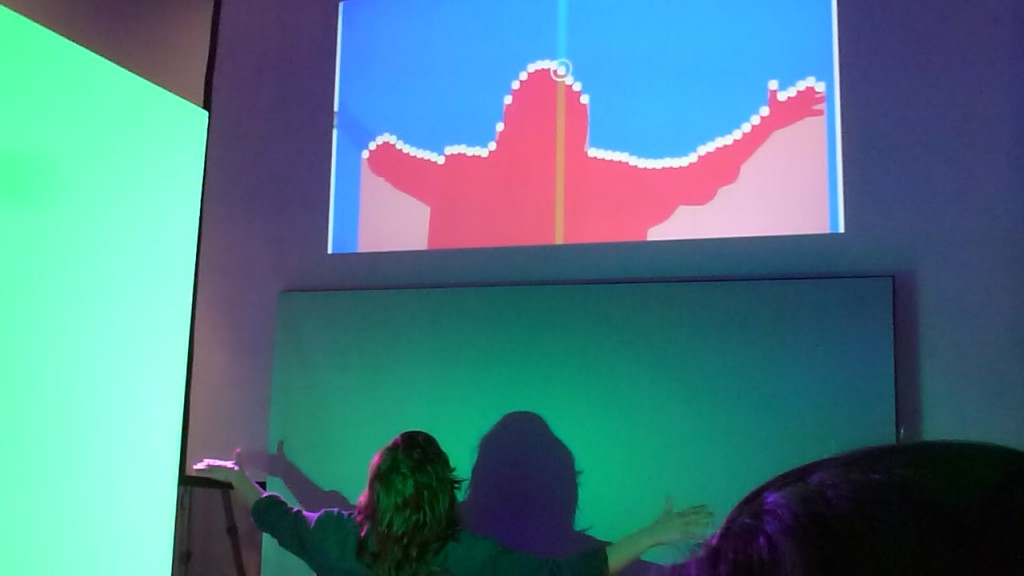 I was pleased to be invited to take part in the TEDx Austin event on February 9th at the Circuit if the Americas. I produced an interactive video and sound piece for the event called "Sound of Shadows"
The installation used Processing 2 running under Ubuntu 12.04 on a Quad-Core desktop computer.
A Creative HD webcam captured the image from a retrto-reflective screen to obtain a high contrast shadow of a person interacting with the piece.  The program then traced a horizontal outline of the person then scanned it at 150 beats per minute to play musical notes based on the persons outline.
As the videos show, guests got the hang of it quickly and had fun manipulating both the imagery and the sound.
I'll be continuing to work on the piece to both enhance the images and the sound.
Thanks to Brent Dixon for inviting me and putting together a great interactive space at TEDx.
I will be presenting a new version of this piece at the Austin Mini Maker fair in May.
This video shows people interacting with the installation.
The program grabbed a frame on every scan and saved it.  This video shows all 1400 + frames.
If you were there, you might be able to find your picture!
Sorry about the frenetic nature of this video.   The sound is based on a random walk on a c-major scale.