Arcattack was part of the entertainment Friday May 9th,  at the Liberty Science Center Genius Gala 3.0.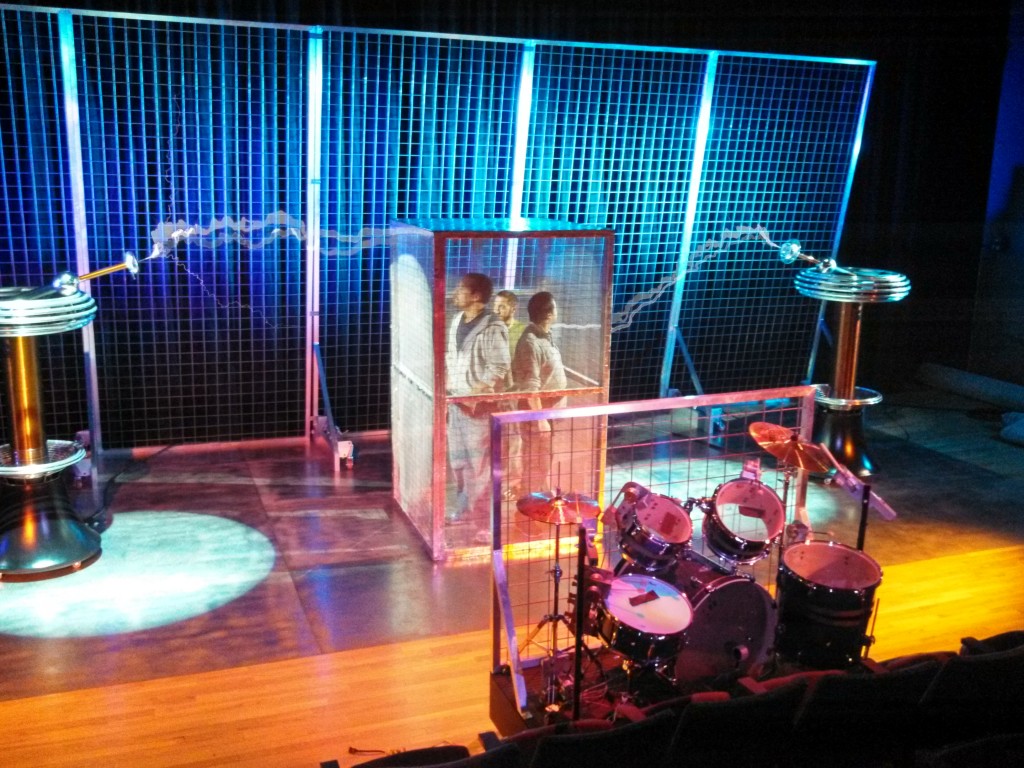 "Liberty Science 
Center (LSC
.org) is a 300,000-square-foot learning center located in Liberty State Park on the Jersey City bank of the Hudson near the Statue of Liberty. Dedicated to bringing the excitement of science to people of all ages, Liberty Science Center houses 12 museum exhibition halls, a live animal collection with 110 species, giant aquariums, a 3D theater, the nation's largest IMAX Dome Theater, live simulcast surgeries, tornado and hurricane-force wind simulators, K-12 classrooms and labs, and teacher-development programs. More than half a million students, teachers, and parents visit the Science Center each year, and tens of thousands more participate in the Center's offsite and online programs. LSC is the most visited museum in New Jersey and the largest interactive science center in the NYC-NJ metropolitan area."  from the LSC website
David Blaine donated two coils to LSC from his Electrified event in New York.  Those coils were a bit too big for the LSC theater so Arcattack was commissioned to build a more compact set of coils. I was commissioned separately to build a new Percussibot drum robot for the installation. This is the first permanent installation for a Percussibot!
Sam McFadden did a great job on the coil design.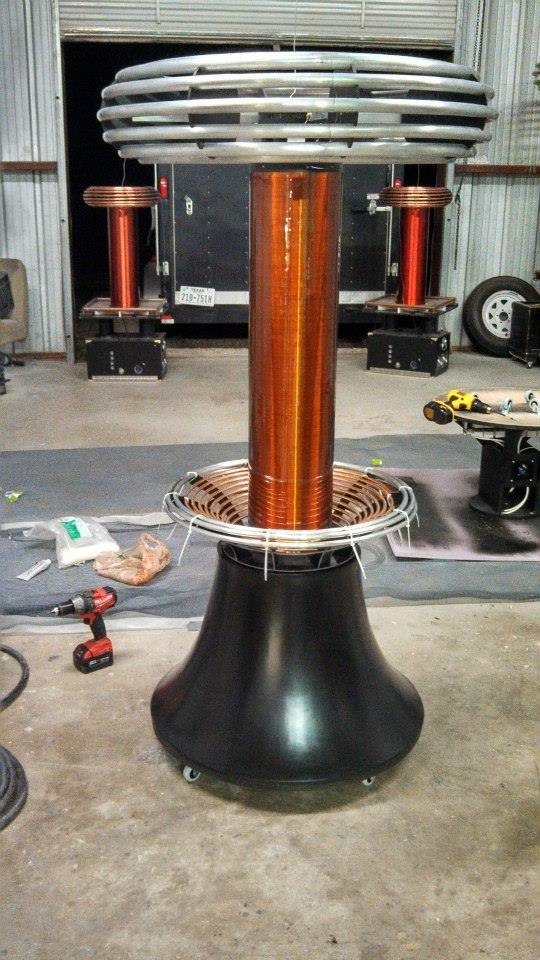 Yes Sam, that is one sexy Tesla Coil!
I'll post a video as soon as I get access to one.